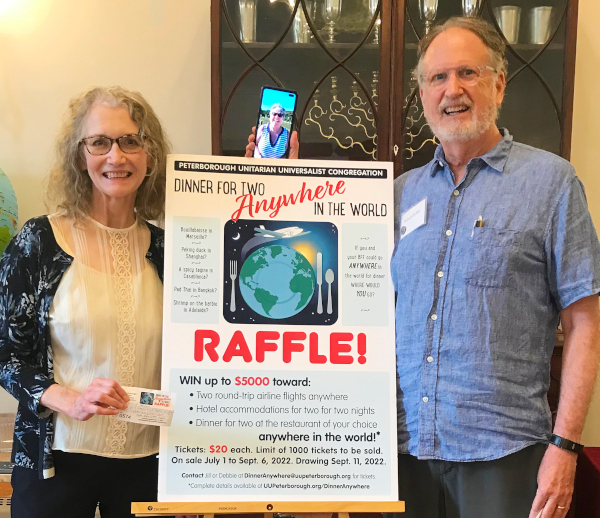 Congratulations, Ellie Gunn of WinstAd CT.
Ellie is a cousin of church member Martha Gunn Eichler, shown here with her husband Rob, and Ellie on the phone. Martha had sold ticket number 0574 to Ellie.
No word yet on the winner's destination plans, but Martha says Ellie has always wanted to go to Scotland.
Overall we sold more than 860 tickets, raising a net $12,000 for church ministries.
Thank you to all who participated, by buying and/or selling tickets. Look for a new raffle next year and keep planning!
-Jill and Debbie