Environmental and Climate Justice
Our environmental justice activities support the Seventh Principle of Unitarian Universalism: Respect for the interdependent web of all existence of which we are a part.
Latest News
PUUC Social Justice: In-kind MONIFF sponsor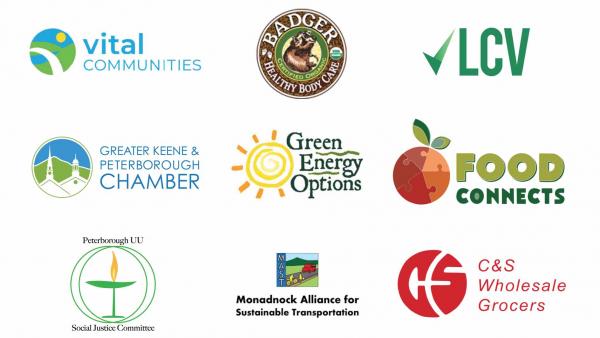 The Social Justice Committee of PUUC is proud to be listed among the sponsors of the MONIFF Earth Day Film Festival.
Monadnock International Film Festival, Monadnock Food Co-op, and Feast On This! Film Festival invite you to enjoy this virtual community Earth Day Film Festival, April 22-24, 2021.
This online event will feature films and panel discussions to celebrate and cultivate a more resilient world.
Free of charge, but you must register here. As soon as the festival site is available, you will be notified to browse available films and events and add them to your library for viewing and attending during the festival dates.
Green Sanctuary
The Green Sanctuary program, as defined by the UUA, provides a structure for congregations to examine their current environmental impacts and move toward more sustainable practices. The Peterborough Unitarian Universalist congregation achieved Green Sanctuary status in 2009, signifying that it has undertaken the process of reducing its carbon footprint through a series of actions and upgrades in its buildings and practices.
Peterborough Energy Action
The Peterborough Unitarian Universalist Congregation supports Peterborough Energy Action, which is a grassroots organization working with the community to transition Our Town — Peterborough, New Hampshire -- to 100% clean, affordable, renewable energy for all. Our aim is to achieve 100% renewable electricity by 2030 and 100% renewable total energy by 2050. Read more on the website: https://www.peterboroughenergyaction.org.
Citizens'Climate Lobby
Citizens' Climate Lobby is a non-profit, nonpartisan, grassroots advocacy organization focused on national policies to address climate change. In order to generate the political will necessary for passage of our Carbon Fee and Dividend proposal, the organization trains and supports volunteers to build relationships with elected officials, the media and their local community.  Membership is free, and it will bring you automatic membership in CCL's local chapter (the Monadnock chapter), plus informative e-mails and calls to action from both the national office and the local chapter. See https://citizensclimatelobby.org.