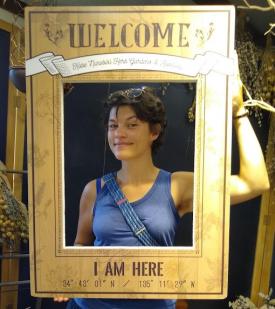 Zoë's favorite way to spend her days is outside with children, whether exploring trails in the Monadnock region with a local homeschooling group, stargazing in her backyard with friends, or discovering hidden parks and playgrounds in cities around the world with her own two kids.
Through her work as Director of Religious Education at PUUC, she hopes to share her own sense of wonder and questioning with kids in the program, as well as to help cultivate their appreciation of the divine mysteries that surround us. She strives to think outside the traditional RE "classroom" box, prioritizing the unique needs of individual kids and putting emphasis on telling stories, sharing rituals, and creating art together.
Zoë is also a writer, and is the co-founder and editor-in-chief of Monadnock Underground. She can also be found tending to her chickens and fruit trees, learning Japanese, or making very slow progress on a very large mountain of books.