Rev. Dr. David Robins, minister emeritus
On Sunday, November 22, 2020 the congregation of the Peterborough Unitarian Universalist Church voted to grant Rev. Dr. David Robins the title of Minister Emeritus for his service to the congregation. He served the congregation from 2007-2014, having previously served in Bloomington, Illinois from 1985 to 2007 and in Franklin, NH from 1979 to 1984.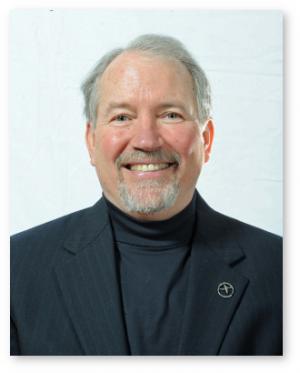 Rev. Robins expressed his thanks: "I will always be grateful to the members of the Peterborough Unitarian Universalist Church for calling me to be their minister in 2007.  It was an invaluable opportunity to share my ministry with them and with the larger community. The Monadnock Region is a wonderful place for spiritual deepening and advancing justice issues. I look forward to carrying this honor of being named Minister Emeritus."  
Rev. Diana McLean, the current minister, said, "I am delighted that the congregation has voted to bestow this honor on David. His years of ministry with them contributed a great deal to their health today, and he continues to serve the congregation in many ways in a volunteer capacity, and to provide collegial support to me as the minister currently serving them. He's a beloved colleague, and his active presence in the congregation makes the congregation's ministry stronger."