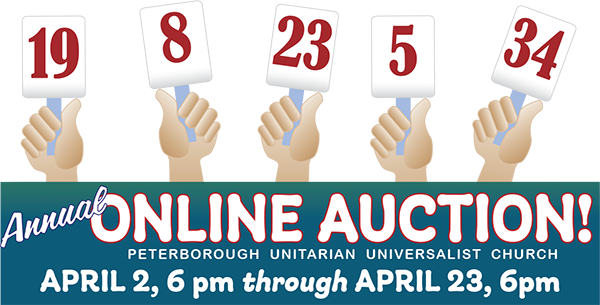 From April 2 to April 23rd
Support our local merchants. So many coupons to choose—pizza from your favorite shop, a post pandemic lunch or dinner out, hardware, personal care, and more…
Home-made breads and desserts from our fabulous bakers—your pick of grandma's cookie of the month, bread of your choice, or a celebratory carrot cake…
Experienced services—home repair, gardening, cleanup by a burley guy and a truck...
Something unique—tarot reading, special song or home concert, a virtual wellness coach…
Beginning on Friday, April 16th at 7:00 PM. Meals to share.
Yes, there will be home-cooked dinners to be delivered to your door or a picnic hike and lunch. Also, in our post-pandemic world, there will be gatherings hosted at homes.
Plan for a special social time! Dinners include a barbecue to-go, a shrimp scampi delight, a butterflied lamb feast, and just-caught fish from the ocean in Gloucester brought back to share.
Unfortunately, an online auction cannot accommodate competitive bidding from many sources.
Meal prices will be fixed. Bids will be first-come, first-served until the occasion is full.